Wednesday, July 24th, 2019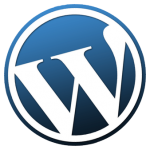 WordPress is the most popular Content Management System (CMS) on the Internet, making up 34% of all websites. WordPress stores all user data, including your admin username and password in a MySQL database. For security reasons, WordPress stores passwords encrypted, making them not readable or directly writable. You can't just connect to the database and update the username and password in plain text. Here are the steps to follow to reset your admin login:
Log in to manage your domain name, and go to the menu Profile > Manage Advanced Hosting to open the cPanel interface.
On the cPanel interface, click the phpMyAdmin icon in the Databases section.
You will see one or more databases listed in the left column. Click the "+" icon next to each to look at the table structure. Locate the database that has the name has a table name ending in wp_users or is named wp_users. Click the table name.
On your favourite search engine, look up generate md5 hash. This is the way to encrypt your new password.
On the site you choose, enter in your new password and have the site generate the md5 hash string. Select and copy (Control or Command C) the entire string.
In the users table, you should recognize the admin user name for your account. It is in plain text.
Click Edit for that table entry, and replace/pate the password string with your new password (Control or Command V).
Save the changes. You've now reset the password for your admin account.