Broad Support for Let's Encrypt SSL Digital Certificates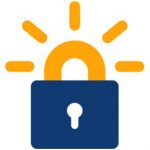 With all of our paid hosting platforms, R4L provides you a free digital digital certificate called Let's Encrypt. The web is quickly moving towards requiring sites to use encryption. When you order an paid hosting plan with R4L, the SSL cert is automatically installed and maintained for you, allowing your website and email to be fully encrypted.
As posted on the news last week on the website Slashdot, the Let's Encrypt open source SSL Certificate is now recognized by all major root certificates, including:
Microsoft,
Google,
Apple,
Mozilla,
Oracle, and
Blackberry
Let's encrypt has been trusted by almost all borwsers, it had done so thoruh an intermediate certificate from a vendor called IdenTrust. With Let's Encrypt now being directly recognized and trusted, there is no longer a third party involved. If ever in the future there were a problem with IdenTrust (we're not saying that's likely), Let's Encrypt would continue to be trusted without a problem. A problem similar to this did happen to Symantec certs when they were untrusted by Google and Mozilla.
Let's Encrypt is now directly trusted by all major browsers and operating systems.