Tuesday, October 4th, 2016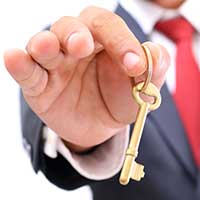 On December 1st, 2016, ICANN will require all accredited registrars significantly change how they handle domain ownership changes.  Briefly, it will no longer be possible to update the domain owner's contact information by simply logging in to manage the domain and submit a new set of contact data.
Inter-Registrar Transfers
Currently, the only type of transfer of a domain that requires confirmation is the Inter Registrar transfer which is governed by ICANN's Inter Registrar Transfer Policy.  The process of transferring a domain from one registrar to another will still follow the confirmation process with the domain's current administrative contact.  The current contact must click a link sent to the contact in the current Whois record for the domain being transferred.  The admin contact must confirm the transfer with the current registrar, and may confirm the transfer away from the current registrar.
Inter-Registrant Transfers
New starting in December will be the process of confirming changes in the owner contact of a domain.  When there is a change in the owner contact's first or last name, organization name, email or telephone number, a new confirmation process will be triggered.  The process is as follows:
Register4Less (R4L) will first check if the domain name is eligible for a change in the owner's contact.  If the domain is not, the contact update will not be saved and a message presented to the user stating why the domain cannot be updated at this time.
R4L will send an email to the current owner contact requesting they (or their designated agent) approve the change.  If that email is not responded to favourably, the contact change is rejected.
Once confirmed by the current owner contact, R4L will send an email to  the new owner contact requesting they (or again, their designated agent) approve the change.  Note, the previous and new owner contact may be the same address.  Both emails need to be confirmed in order for the update to complete.
If / when both confirmations are positive, R4L will then send an email to both contacts confirming the update.
The R4L Team will post updates to this procedure as they develop.