Using BoxTrapper to Fight Spam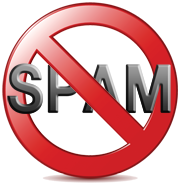 If you're an R4L customer using one of our combined web and email hosting packages, BoxTrapper is an aggressive spam filtering service that can help defeat spammers.
How it Works
When we receive new email for your account from an address you have not whitelisted, BoxTrapper will hold the email in a pending list.  For the email to make it to your inbox, one of two things needs to happen:
The sender confirms they are a human sending email and not a spam bot.  This is done via an email that is sent back to the sender with a link to a page on your website to confirm.
You review your list of "trapped" mail, select the email and click the option to Whitelist and Deliver.
Once an address has been whitelisted, the sender will not be asked to confirm they're an actual person.
Most customers who have been using BoxTrapper have found that the level of spam being sent to their account has decreased since initially setting it up.
Configuring BoxTrapper for your Account
Enabling BoxTrapper
To enable the service follow these steps:
Log in to manage your domain, and go to Paid Hosting > Manage Advanced Hosting to open the cPanel and click on the icon for BoxTrapper
Locate where your email address is listed, and click the Manage link
Click the Enable button
Whitelisting Addresses
An optional but advisable step is to export your address book, and add these addresses to the whitelist.  You can whitelist individual email addresses or mail from any address on a domain.  Follow these steps:
Go back to the page to manage BoxTrapper for your account
Click the link

Edit White/Black/Ignore Lists

Click Edit Whitelist
Carefully read the instructions on this page for how address needs to be formatted.  You can filter addresses be sender, subject, cc, etc.
As an example, to filter mail from the address john.smith@domain.com, you would add a line "from john\.smith\@domain\.com".  You'll notice you need to have a backslash in front of the at sign and periods.
To filter mail from any address at domain.com, add a line "from .+\@domain\.com"
Click Save when you are done.
Managing your Email Queue
You'll want to make it a practice to review the email that is queued for your account regularly.  Once a day is recommended.  To do this:
Go back to the page to manage BoxTrapper for your account
Click on the link Review Queue
All mail that has been trapped will be displayed in a table.
Review the queue first for mail that you think is not spam (if any), and select these messages, click the radio button next to Whitelist and Deliver and click the Submit button.
Click Go Back
For the remaining spam, click the selection box at the top left (above where mail is displayed) to select all messages, click the radio button next to delete and submit.
Click Go Back and then the link to review the previous day's trapped mail.
Manage Spam in Only a Few Minutes per Day
With BoxTrapper, you only need to log in and spend a few minutes or less per day to review trapped mail and delete the spam.  If you have notices that pop up on your desktop to notify you you have new email, spam will no longer trigger this distraction.
Other Ways to Filter Spam
Previously, we have posted a guide to setting up spam filtering based on the subject of the email being received, and included in this post a sample spam filter you can upload to your account.  You'll find this post under this link.
If you find this post useful or have other ideas/topics you'd like to see in this blog , we'd love to hear from you.
Tags: boxtrapper, Combat Spam, fighting spam, spam