Using Mail Filters to Fight SPAM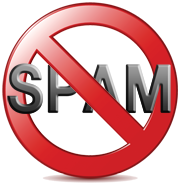 Spam, unsolicited commercial email, is something that pretty much anyone with an email account has become familiar with. Most Internet Service Providers have strict acceptable usage policies (AUPs, the link goes to ours), and will monitor and disable accounts if they see them sending spam, however not all do.
There are things you can do, like enabling our free Whois Privacy Service for your domains, and don't publish your email address on web pages that can be easily read.
Register4Less has several options to help you combat spam, and we'll discuss all of these briefly, however in this post, we're going to focus on the use of email filters. Briefly, however, the other tools you have at your disposal are:
Box Trapper (requires combined Web and Email Hosting to be on the same server). Box Trapper uses a white list for contacts known to your email account, and will challenge mail from unknown sources to confirm the email is coming from a human.
Spam Assassin. Spam Assassin scans email and puts new headers in the email, and replaces the body. The spam becomes an attachment. Details at this link.
Filtering for known patterns in Email Headers
Filtering for known patterns in the subject of spam you receive is one of the more effective techniques to fight spam. It's a little time intensive, as whenever you suspect a new pattern of spam is coming in, you'll want to add a filter for it. Good news is, once added, no spam matching your patter will get through to your Inbox again!

Tags: Box Trapper, Combating Spam, Email Filters, Spam Assassin