Your Whois Privacy May Be in Jeopardy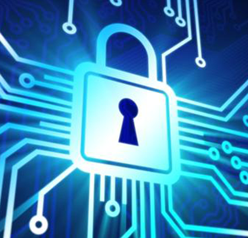 Register4Less.com has been providing free Whois Privacy service to our customers since the we first introduced this service back in 2002.  We were one of the first domain name registration providers to introduce Whois Privacy.  We are one of the few domain name registrars who still provide this essential service at no additional cost to our customers.
MikeandtheSuspects.com (full disclosure, I am the drummer for the band), for example, is a domain name registered with us and is using our free Whois Privacy service.  If you look up the record for the registrant of the domain, you will see:
Registrant Name: Register4Less Privacy Advocate




Registrant Organization: 3501256 Canada, Inc.




Registrant Street: 5802 Bob Bullock C1 Unit 328C-195   




Registrant City: Laredo




Registrant State/Province: Texas




Registrant Postal Code: 78041-8813




Registrant Country: US




Registrant Phone: +1.5143941150




Registrant Email: admin@privacyadvocate.org



Of course, the band does not reside in Laredo, Texas, and won't be reached by email at admin@privacyadvocate.org.  PrivacyAdvocate.org provides Whois privacy service to Register4Less, and ensures that the Whois records we provide for domains with Whois Privacy enabled are compliant with ICANN's (the body that oversees domain registration) requirements.  If the contact information for the band were legally required, there are processes under which we as the domain's registrar would disclose this information.
Under a proposal currently being considered by ICANN (pdf link), the rules governing Whois Privacy may be changing.  What is being proposed is that domains being used for commercial purposes would be ineligible for Whois Privacy.  Right now, MikeandtheSuspects.com is not operating as a commercial site, however if in the future the site generates some revenue from banner ads, or makes merchandise or tickets available for purchase, that would change it's status.
This change is being backed by US-based entertainment companies, seeking to be able to discover the identities of website owners who they would be seeking to pursue for copyright or trademark infringement.  This rule change would make it easier and cheaper for said companies to obtain the identities of website owners without a subpoena or court order (again, pdf link).
The risks here are to domain owners operating legitimate websites, wanting to keep their personal contact information out of the reach of spammers, telemarketers, and ethically challenged marketing companies.  If this rule change is adopted, potentially millions of domains are at risk of losing their right to Whois Privacy.
You can let ICANN hear your voice.  Visit savedomainprivacy.org and sign the online petition.  Share this information on your social media to let others know what's happening.  Send ICANN your thoughts on this change by writing to comments-ppsai-initial-05may15@icann.org.  Background information and more details can also be found at savedomainprivacy.org or in ICANN's site.
Tags: Combat Spam, icann, privacy at risk, whois privacy