Anti Fraud Measure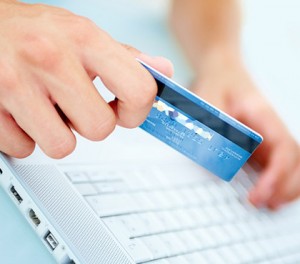 Accepting credit card payments online has always carried risks for online businesses such as ours.  Fraudsters get ahold of credit card data, and will attempt to make online purchases with the stolen credit card info.  Once the card's owner realizes there are charges on their card they've not authorized,  they call the bank that issued the card to dispute the purchase.  This has the effect of reversing the purchase, so the vendor does not get paid, and will also get charged an additional chargeback fee.
Starting this month, we have initiated a new system to ensure the actual card holder is the one making the purchase for new accounts.  If you register a domain into a new account, when making the purchase with your credit card, we will authorize an amount on your card that is different than the actual purchase price.  To confirm your purchase, we ask that you check with your bank the actual dollar and cent amount that was authorized, and provide this as the confirmation number.  When you finalize your purchase, only the actual registration fee will be captured.
As an example, a new client visits our website because a friend told them about the free Whois privacy register4less provides with the domain name registration.  They type in the .com domain name to register, and click the Lookup New Domain button.  The domain is available, so they log in as a new customer, fill in the contact form, and select credit card as their payment option.  The customer has selected one year for the registration term, and so they will be charged $15.95 for the domain name registration.
Before finalizing the domain name registration, they will be asked to check with the bank that issued them the credit card to confirm the exact amount that was authorized on their card.  This can be done either by logging into their online statement from their card, or by simply calling the bank's customer service line.  Usually, the bank will have a toll-free phone number listed on the back of the credit card to call.
Tags: anti-fraud, chargeback, credit card security, new customer