.com = .anything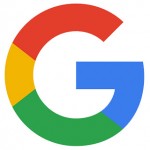 One of the Internet's most valuable and very  carefully guarded secret is the complex algorithm used by the search giant Google uses to rank pages on the Internet.  Recently, though, Google announced in a web post that the search performance of the new gTLDs "will not be treated differently" from legacy gTLDs like .com and .net.   Any business or person considering moving their website to one of the new gTLDs
This is good news for owners of hundreds of new gTLDs (generic Top Level Domain) like .website, .works or .company and for businesses that are thinking of moving from a longer .com domain name to a shorter name with one of these descriptive gTLDs.  This is also very good news for the companies that operate the registries for these new extensions.
In the article, google provides four steps to make sure that your website's current rankings will follow to new descriptive gTLD site.
You will of course need to build your new site (or move the existing content over to the new site), but more importantly to test the new site throughly.
You need to put together a URL mapping from the current to the new site's pages.
When you move the site, you will want to setup 301 redirection from the old to the new site.
Finally, you'll want to monitor traffic on the old and the new site to ensure the move is completely successful.
An example Google is showingFrom the post, it would seem Google is very much in favour of the new gTLDs for brand identity, brand protection & promotions.
Tags: descriptive gTLDs, new website, search engine optimization, SEO