Thursday, January 7th, 2021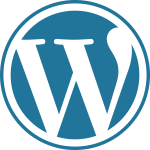 Squarespace provides a user-friendly and easy to use interface for building a website. Their hosting however can be quite expensive, and many users find their hosting features limited. Self-hosted WordPress allows many customizations, and with the number of themes and plug-ins that are available, offers almost limitless ways to customize your website.
1. Setting up the WordPress Environment
Log into your https://register4less.com account for the domain in question
If you don't have an advanced hosting plan, go to Paid Hosting > Order Advanced Hosting.
We recommend minimum the Crystal Hosting plan. The Amber Hosting plan is our most popular.
When ordering the hosting plan, there is an option that is checked by default to update the DNS for the domain to point it to the AHS server. Leave this checked.
Once the hosting plan is in place, go to Paid Hosting > Manage Advanced Hosting. This will open the cPanel interface in a new window.
Scroll down the page, and click the icon for WordPress.
The Softacoulous installer will guide you to install WordPress, and provide you the link for where you can log into your new WordPress dashboard.
2. Exporting Your Squarespace Website
Once you have installed WordPress, it's time to export the current content from Squarespace. Squarespace offers limited export functionality. Depending on the type of content you have, you may be able to export some of it. The rest you will have to copy/paste into your new site.
The type of content that can be exported is as follows:
Basic pages can be exported as WordPress pages
Blog posts can be exported as WordPress posts
Text, images and embed blocks
Gallery pages
The following type of content will not be exported:
Audio, video and product blocks
Style changes and custom CSS
Product, album and event pages
Folders and index pages
Additional blog pages. Only one will be exported.
Steps for Exporting your Website
Log into your Squarespace account, and go to Settings > Advanced > Import/Export
Squarespace will show you a popup window with a WordPress logo. If you have products, you can first download these to a comma separated value (CSV) file.
Click on the WordPress logo to continue
Once the export has completed, you'll see a button to download. This will download the file to your local computer usual downloads folder.
3. Importing Into WordPress
Log into your WordPress dashboard, and go to Tools > Import. You will see a list of platforms. Squarespace will not be listed as it exports its content in XML format.
Below the WordPress format, click the Install Now button.
WordPress will install the importer . Once ready, clic on the Run Importer link.
On the following screen, click the Choose File to upload the file you exported from Squarespace.
If all goes well, WordPress will show you the import settings page. On this page, you need to assign an author to the content you are importing.
Once you have assigned an author, click the Submit button.
Once completed, you should see a success message.
4. Importing Images
At the time of this post, WordPress can't automatically import images, but as with most things WordPress, there's a plugin for that.
Go to the Plugins > Add New page, and search for Auto Upload Images. Install and activate the plugin.
You will edit all posts and pages containing images. This plugin will trigger the image import process when you save a post type.
WordPress allows you to bulk update content, so you can do it with just a few clicks instead of manually doing it one-by-one. Simply go to Posts » All Posts page and then click on the Screen Options

button at the top.

Set the number of items per page to 999 and click the Apply button. WordPress will reload the page, showing up to 999 posts.
Select all of your posts with the check marc next to Title, and choose Edit under the Bulk Actions menu.
Click the Apply buttons. Wordpress will show you a quick edit box with all selected posts. You just need to click on the Update button, and WordPress will update all your posts.
This will trigger the plugin to import images from your Squarespace website and store them in your WordPress media library.
5. Fixing Permalinks
We need to make sure that you don't miss traffic coming through the links from your old Squarespace website. WordPress uses permalinks that make it easier for search engines to understand and rank your site. We want to structure your permalinks so that they have a similar structure to how Squarespace's setup.
Squarespace uses year/month/day/post-name as the link format for blog posts. It also uses a prefix like blog or blog-1 in the post URLs. A typical blog post URL using the default built-in Squarespace domain name may look like this:
https://your-domain-name.com/blog-1/2021/1/7/post-title
In the WordPress dashboard, go to Settings > Permalinks.. There you will see a section of URL structure options. Select Day and name then scroll down to the custom structure section and add the following text:
/blog-1/%year%/%monthnum%/%day%/%postname%/
Click the Save Changes b button to update your permalinks structure.
This step makes sure that users visiting your website from search engines and other sources are redirected to correct posts and pages on the new WordPress site.
6. Importing Other Content
Squarespace only allows you to export limited content. If you were using their eCommerce features, events, or hosting audio video files, then you will have to import all of them manually to your WordPress site.
Depending on how much content you have there, this process can take some time.
For products you will need a WordPress eCommerce plugin, like WooCommerce, the most popular plugin for this application.
For videos, we recommend that you create a channel on a video streaming site like YouTube or Vimeo, and then embed the externally hosted videos on your site. This can help you SEO optimization wise, and also saves you space and bandwidth.
7. Start to work on developing your site with WordPress
Now it's time to start working within WordPress. You can experiment with different themes and plugins. There are a number of excellent visual editors available for wordpress that will allow you to drag and drop elements. A free one that is excellent is called Elementor.
WordPress is the most popular Content Management System (CMS) on the internet. WordPress has over 60% of the market share in the CMS market, and powers about 15% of all websites (including this one). That popularity however has one drawback. It makes WordPress a target for hackers.
There are a number of steps that you can take to help protect your site. Many plugins provide assistance with security. You should always keep the WordPress code, plugins and themes updated.